Bless You - Allergy Support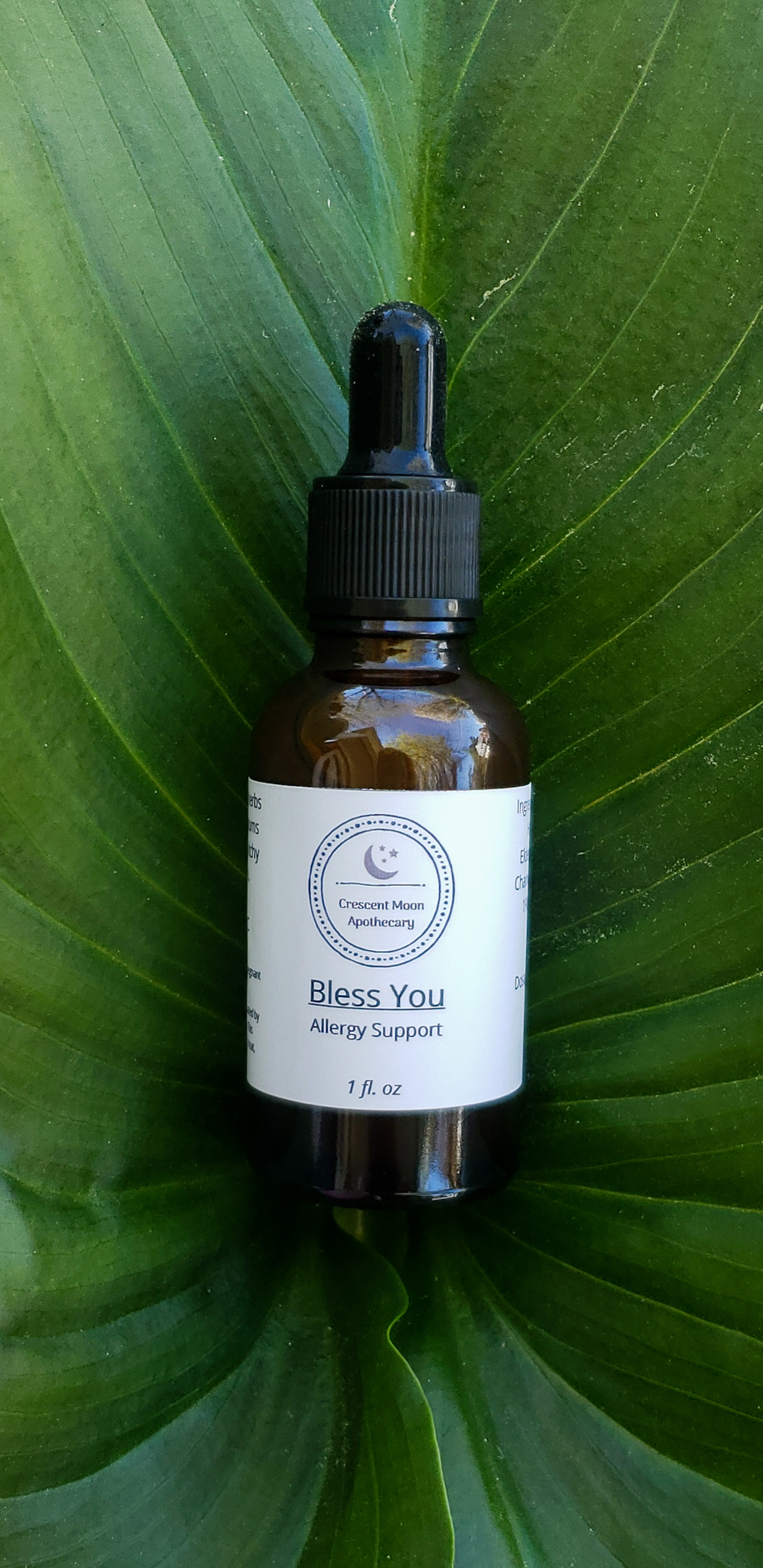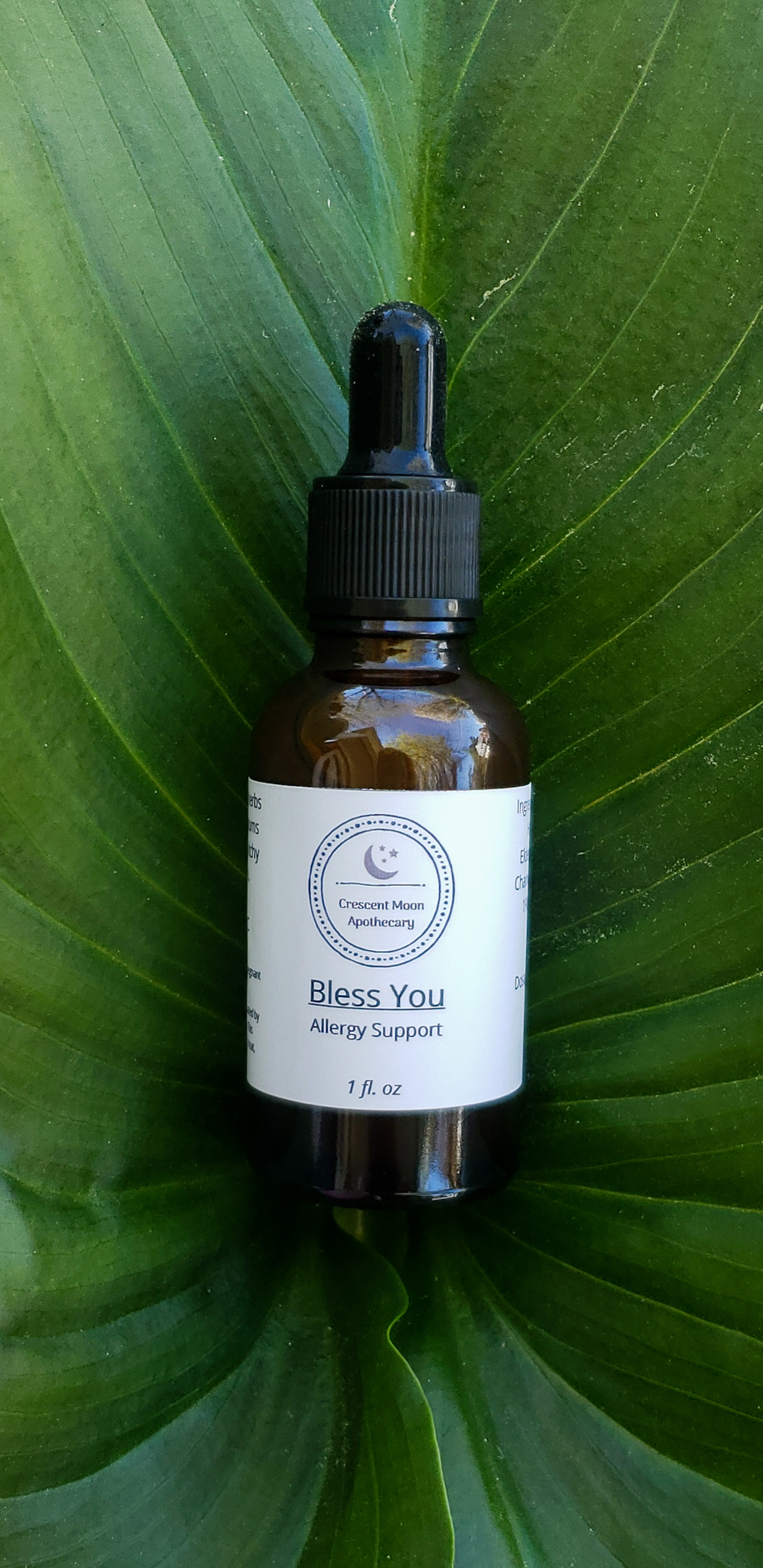 Bless You - Allergy Support
A blend of pollen fighting herbs that may help with sneezing, congestion, watery and itchy eyes, and sore throats. Great to use during the spring pollen season.
Ingredients: Stinging Nettles, Red Clover, Elderflower, Chamomile, Hawthorne Berries, Distilled Water, 190 proof grain alcohol
Dosage: 15 - 30 drops, 2 to 3 times a day
These statements have not been evaluated by the Food and Drug Administration.These products are not intended to diagnose, treat, cure or prevent any disease.